Jon J. Franklin, JD
Founder and Board Chairman
Founder and Board Chairman
An avid snowskier, waterskier and fight aficionado, Mr. Franklin has worked in the highest levels of global sports management for more than 25 years.
Mr. Franklin's resume includes 15 years as Vice President and Managing Director at IMG-Media with an emphasis on winter sports, along with significant terms as President of organizations such as Golden Gloves Marketing and America Presents/Ap-x Boxing.
In addition to representing Olympic Gold Medalists and World Champions as agent of record, Mr. Franklin has sold tens of millions of dollars in corporate sports sponsorship for governing bodies of International sports, National Federations and major global events. He has conceived, sold and activated events at all levels, and has produced television for Olympic and professional sports on every continent.
Opening and managing sports and entertainment offices in far-flung territories, Mr. Franklin has executive-produced, sold, managed and implemented hundreds of domestic and International events ranging from combat sports to tennis, skateboard, wakeboard, skiing and figure skating. Along the way, he and the Sports-EntCo team have bought and sold hundreds of hours of International sports broadcast programming to/from most of the world's top producers and networks.
At the 2012 London Olympic Games, Mr. Franklin served as Host Broadcast Venue Supervisor for Boxing.
Mr. Franklin has directed the Sports and Entertainment Company's diverse operations for more than one decade.
Currently, Mr. Franklin serves as Chief Executive Officer and is a Board member of The World Pro Ski Tour.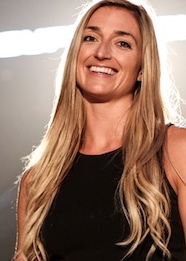 Briar Schreiber, JD, MBA
Chief Operating Officer & Athlete Management
Ms. Schreiber has turned a passion for sports and athletics into a career; growing up in sports, Ms. Schreiber ran competitively and taught fitness classes at the University of Colorado. She then delved into sports marketing as a brand manager for Clif Bar.
Joining Sports-EntCo in 2003 at an entry level, Ms. Schreiber has held several positions and now serves as COO. Ms. Schreiber develops strategies with major corporations- including Fortune 500 brands- to design and implement sponsorships for athletes and major athletic events. Her specialty is activation of turn-key promotional events ranging from the US Open of Tennis, Winter Olympics programs to programs at the US Open of Surfing, both Winter and Summer X Games and more. Ms. Schreiber also represents professional action sports athletes and assists in building their careers through successful sponsorship deals.
Ms. Schreiber values giving back to the Colorado community, and contributes to philanthropic pursuits as Executive Director of Denver Lemonade Day from 2012-2014. Ms. Schreiber is currently a board member of Fresh Start, Inc, which is an organization for underserved youth in Denver, and also serves on the board of Executive Women's Summit, a non-profit for executive women to foster female leadership and peer connections. Briar and her husband, Scott are also active contributors to the Vail Valley Foundation, Colorado Ski Museum, the Denver Art Museum and they fundraise for the United States Ski and Snowboard Association.
Still a competitor, Ms. Schreiber is an avid runner, skier, surfer, tennis player and equestrian. Ms. Schreiber holds a law degree from California School of Law and an MBA from the University of New Mexico.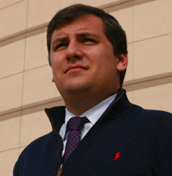 Adam Bakow, ESQ
Vice President, Baseball
Mr. Bakow grew up in Massachusetts playing football, baseball and soccer until injuries forced him to the sideline. Since playing was no longer an option he decided to do the next best thing and continue to pursue his passion for sports and work in the sports industry.
Over the last decade, Mr. Bakow has held positions throughout the sports world including stints with All Pro Sports and Entertainment, the New England Patriots, the New England Revolution, Andretti Racing and with the Eckerd College Athletic Department. He has signed and managed top professional athletes and has closed numerous sports and entertainment endorsement and sponsorship arrangements.
Mr. Bakow graduated from Eckerd College with a B.A. in Communication with a concentration in Sports and Entertainment. He then received a J.D. from Northeastern University School of Law and is currently licensed to practice law in the State of Colorado.
Outside of sports, Mr. Bakow is passionate about the state of education in the country. He has served on charter school boards and worked with numerous non-profits focused on increasing the quality of public education. He currently serves on the Eckerd College Alumni Leadership Council.

Fabio Fortina, MBA
Managing Director, Europe
A native of Italy and Switzerland, following earning his MBA from New York University, Mr. Fortina began his career working as an investment banker for Goldman Sachs in New York City. Through the 1980's, he managed a number of sports and entertainment promotions for RJR Nabisco out of the Switzerland offices. In the late 1980's, Mr Fortina, managed the Cafe Lavazza sponsorship of the World Cup and the 1989 World Alpine Ski Championships in Vail Colorado. This endeavor was followed by assignments for the bid and organizing committees for the Albertville, Lillehammer, Nagano and Salzberg Olympic GamesCommittees. In 1999, Mr. Fortina became Marketing and Sales Managing Director for the 2006 Olympic Winter Games in Torino Italy, a position he held through 2002, when he moved to London to work on business development for Formula-1, and a number of tennis and International sailing events. In 2004, Mr. Fortina was tapped to run Barilla Pasta's global sports and entertainment marketing programs. Since 2008, Mr. Fortina has managed Sports-EntCo European operations.